Shows
Premier 7.–16.10.2022, Réplika Teatro, Madrid. Additional performances 30.3.-2.4.2023.
Dreams of Witkacy is multilingual, the spoken languages are Finnish, Spanish and English.
Lo que tiembla y casi danza was initiated from the artistic thinking of the Polish artist and philosopher Stanisław Ignacy Witkiewicz (Witkacy). With realism invading the theater at the beginning of the 20th century, Witkacy wanted to bring back the mystery in theatre that, in his opinion, could only be revealed through abandoning logic. The merging of man into machinery, mechanical reason, was one of Witkacy's greatest fears.
Our reality is a verbal structure, a fictitious work built on language, with which man has shaped and controlled his world for a long time.
Witkacy's world captured something essential about the nature of modern society: the characters in his plays realized that they are on stage – we are part of a performing society. Our reality consists of images, interpretation of images, news material, unreliable information.
Lo que tiembla y casi danza is looking for authenticity behind fiction, stage setting and identities.
Have we handed over the power of words to machines? Are we the objects and products of digital mechanization – Witkacy's nightmare?

The title of the work asks if trembling and uncertainty could be a path to expression, from which authentic dance and perhaps nature could seep through. Or is the mechanical absurdity of artificial intelligence the answer?
Quo Vadis and Réplika began their collaboration at The Tampere Workers' Theatre (TTT) residency in June 2021. This was the starting point of a series of workshops in Finland and Spain.
Working group
Direction, concept and visual design / Mikolaj Bielski
Dramaturg / Mikolaj Bielski, Miguel Deblas
Dramaturgical consultation / María Velasco
Texts / Mikolaj Bielski, Miguel Deblas, OpenAI, Työryhmä, María Velasco
Texts for workshops / Marko Järvikallas
Translations / Ursula Kautto
Composer, musician / Víctor Heitzmann
On stage / Miguel Deblas, Celeste González, Jesús Irimia, Minerva Kautto, Maija Rissanen
Light and video design / David Benito
Technical direction / David Benito
Light and video technician / George Marinov
Sound technician / Alberto Úbeda
Stage manager / Carmen Menager
Executive producer / Krista Mäkinen

Co-production
Réplika Teatro (ES)
Performance in Réplika Teatro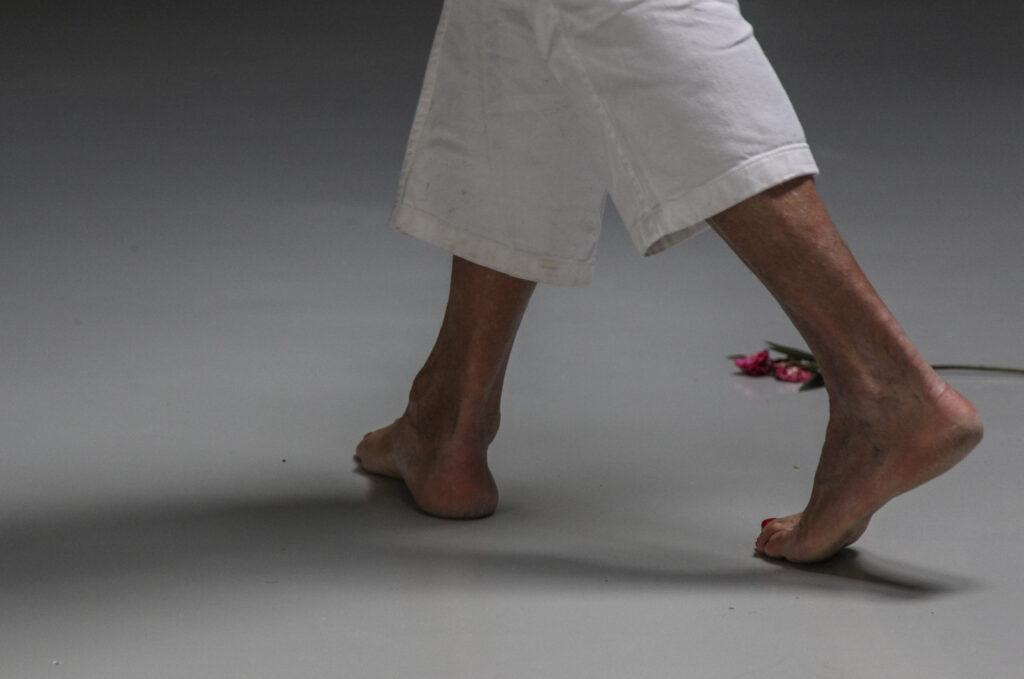 Thank you for the funding
Taike, Helsingin kaupunki, Suomen Kulttuurirahasto, Tampereen Työväen Teatteri, Comunidad de Madrid, Acción Cultural Española